Enjoy our work-from-home-worthy spaces here at Arris Apartments, and brag about having the shortest commute to work!
Business Center
Settle into a personal workspace or spread out on a table - high-top or low-top, the choice is yours!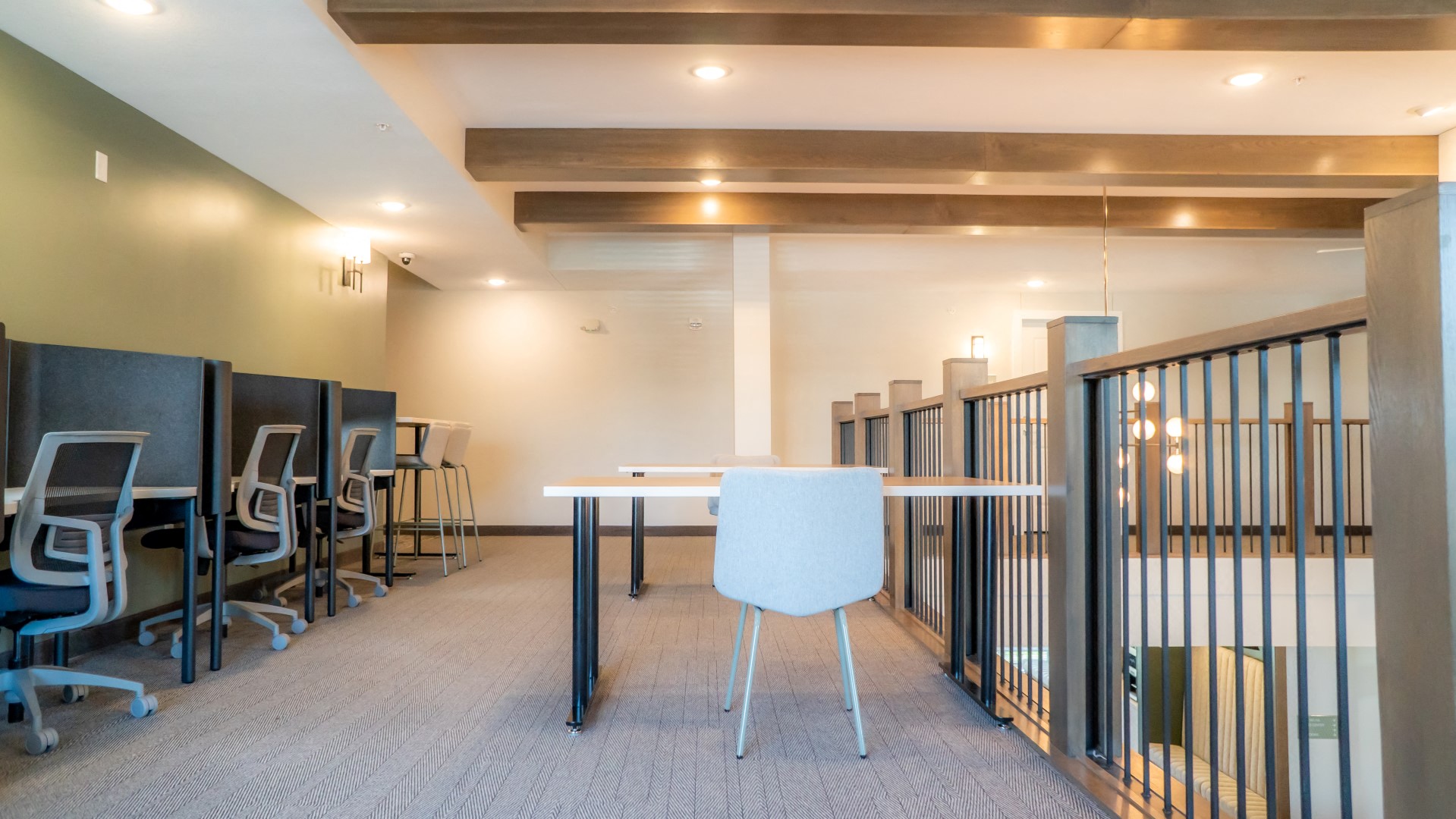 Zoom Rooms
Duck into a Zoom Room a solid backdrop and zero audio distractions. We know that meetings can take detours, so we've provided plenty of outlets. Plug in and ensure your laptop is in it for the long haul.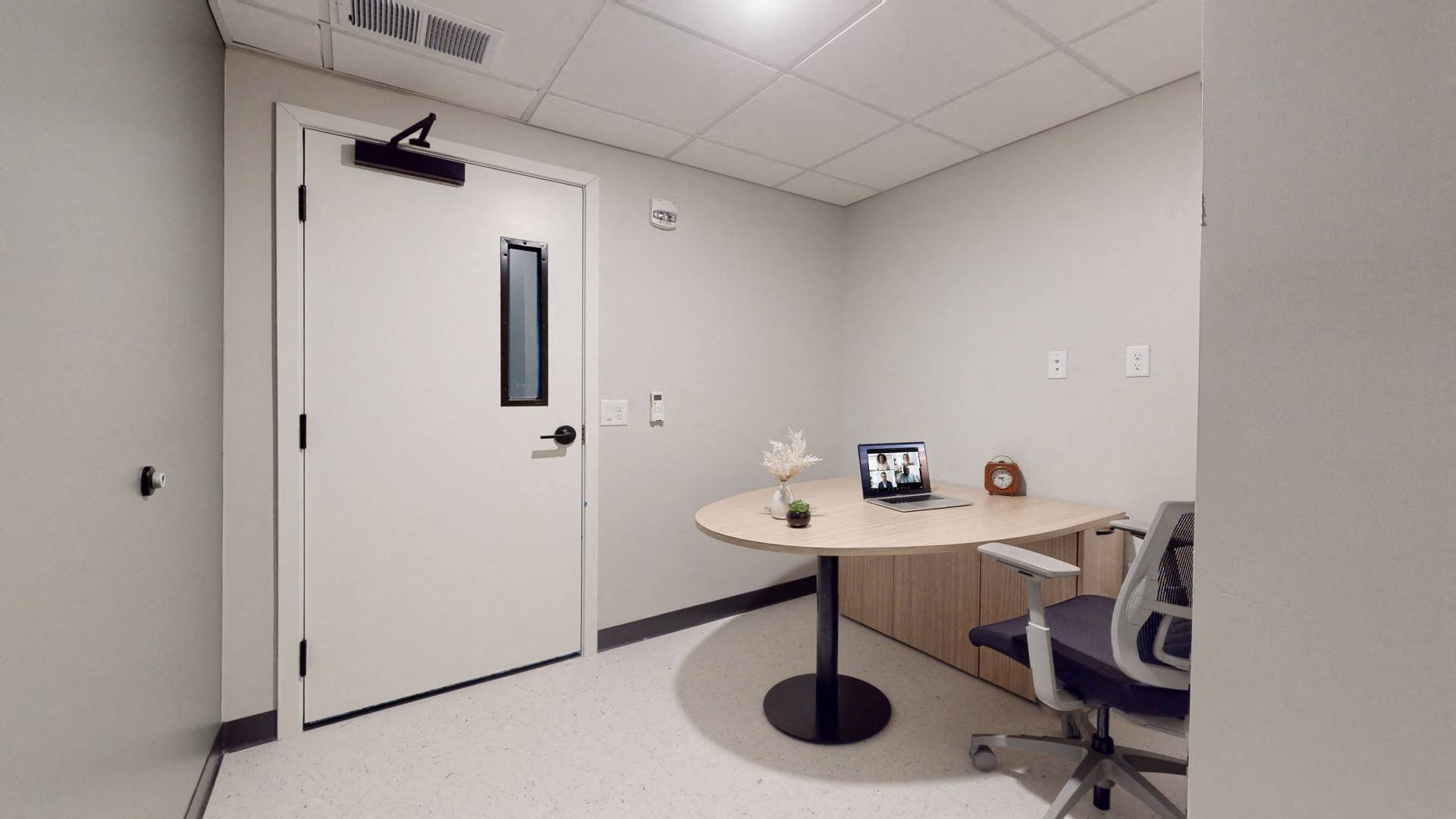 Private Conference Room
Perfect for hosting your next team huddle or reviewing a presentation.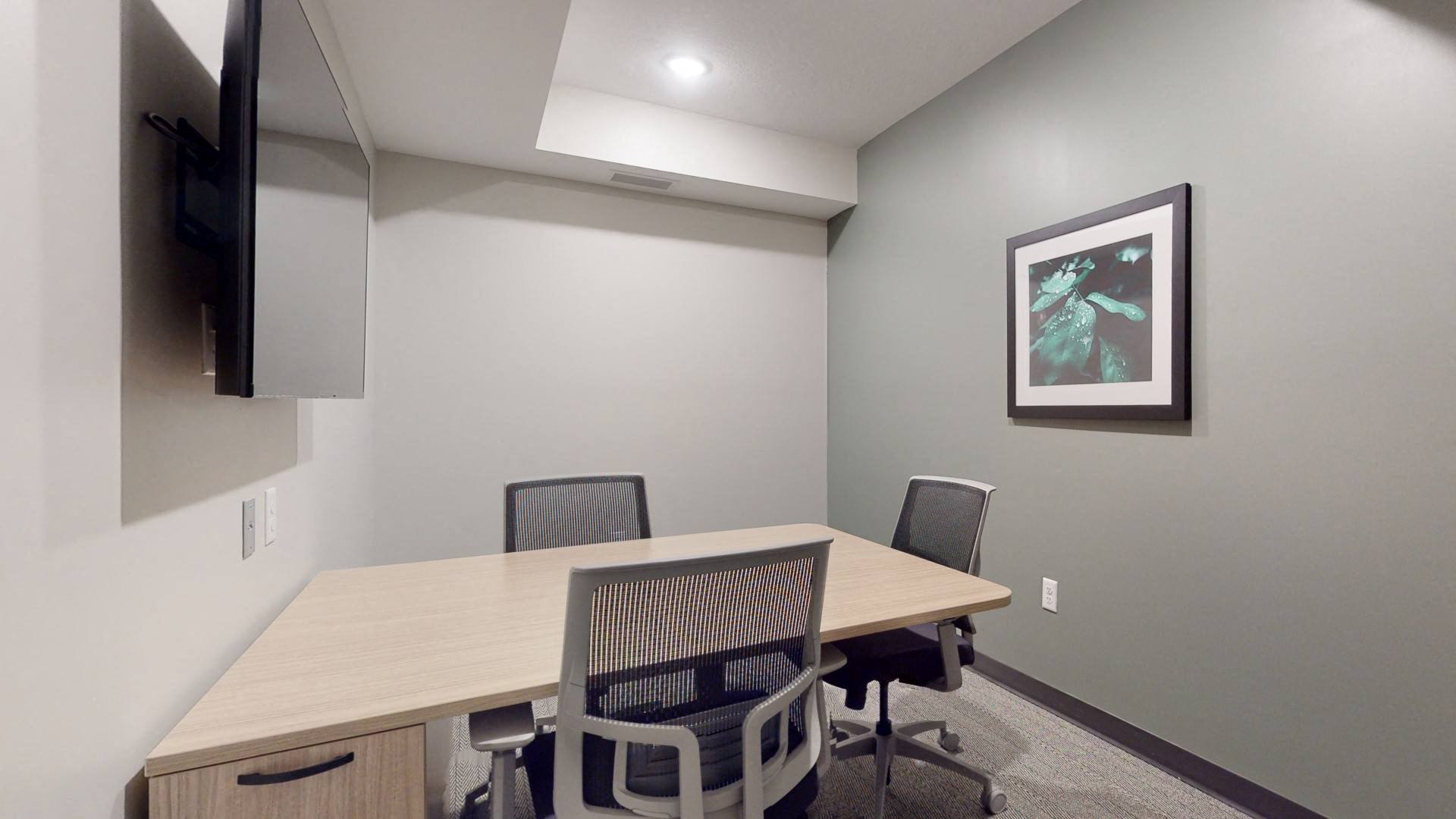 Clubroom
Enjoy a change of scenery when you step out of your home and into the Clubroom. Natural light and a variety of seating options are sure to foster creativity and productivity.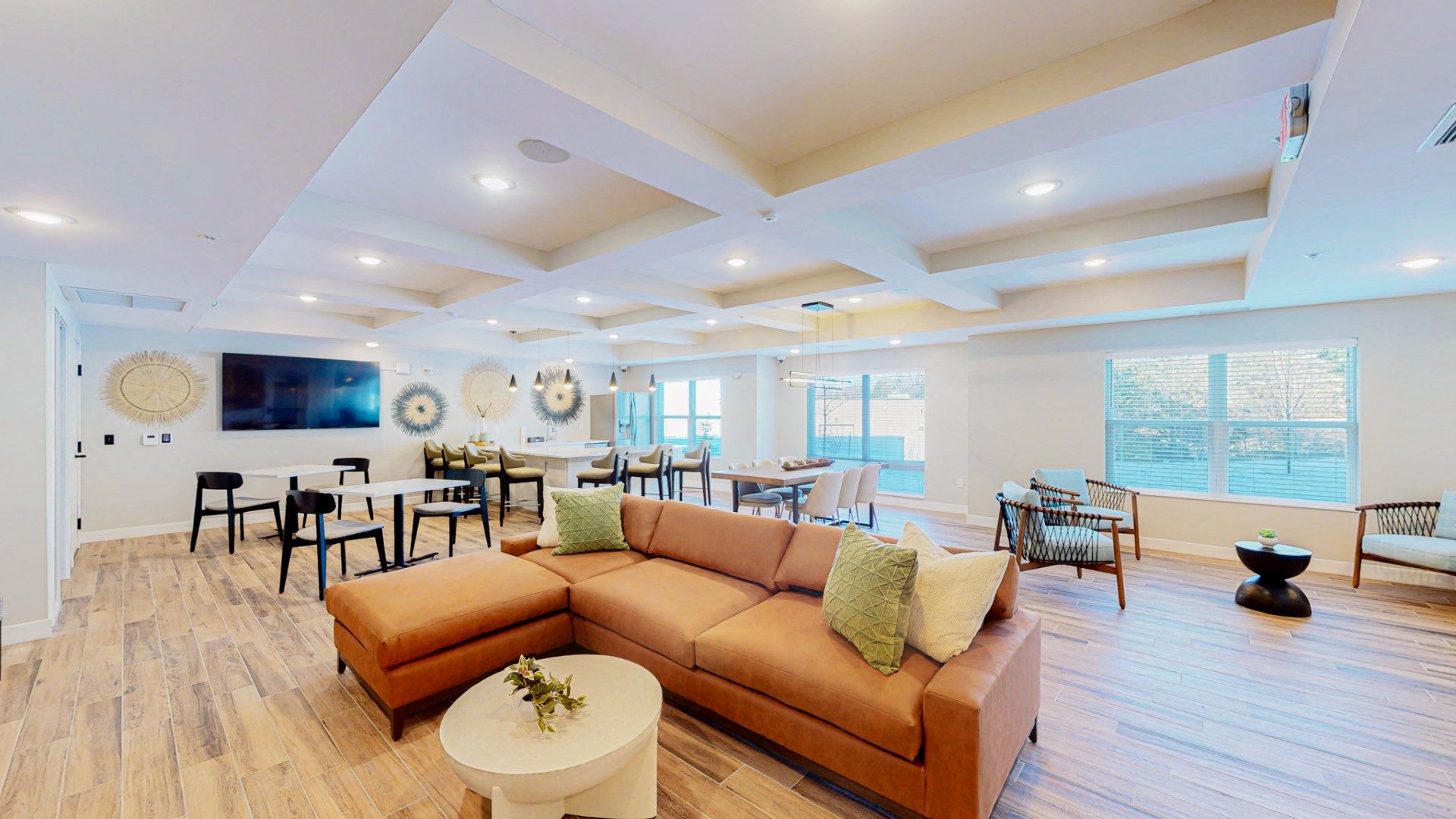 Lobby Lounge
Keyboard warriors need fuel too! Cozy up and grab a coffee while you sort through your inbox.